There are a lot of contenders for the crown of the best Android smartphones in 2019. The list is long and interesting to examine, but we are about to focus on the top three options you can have for your money. Many of these devices show slimmer bezels and attractive designs. Since the actual number of options is long, choosing a single Android device can be pretty tricky, but the ones mentioned here are truly the best.
If you are hunting down a new Android smartphone, make sure to check the following options, you probably will find something that you haven't heard of yet or a utility that you didn't know that you needed. This brief list is also a point of reference when it comes to specs and performance. Remember that if you live outside the USA, you need to buy these devices unlocked to make sure you will be able to use them.
1. Samsung Galaxy S10 Plus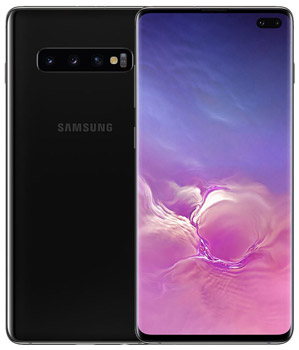 With a release date on March 2019, our top choice weights 175g with metal encasing and 198g cast in ceramics. The dimensions of the device are of 157 x 74 x 8 mm. It runs with Android 9, and it has a screen size of 6.4-inch with a resolution of 1440 x 3040. The CPU build is a Snapdragon 855 or an Exynos 9820.
The RAM depends on the option you choose when you buy it. It can be of 8GB or 12GB. The internal storage can be of 128GB, 512GB or even 1TB. The battery is of 4,100mAh, and it comes equipped with a rear camera of 12MP wide, plus 16MP on ultra wide mode. The front camera is of 10MP + 8MP
The Samsung Galaxy S series is the most powerful Samsung device, and it only keeps improving with each passing year, the Galaxy S10 Plus takes a big leap ahead by offering new features and a sleeker look.
2. Google Pixel 3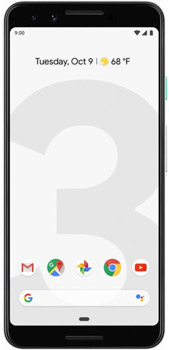 This one had a release date back on November 2018. It weights 148g. The dimensions of this smartphone are of 145 x 68 x 8mm, and it runs on Android 9 OS. The screen size of the device is of 5.5-inches with a resolution of 1080 x 2160. The phone runs on a Snapdragon 845 CPU with a memory RAM of 4GB. The internal storage can be of 64GB or 128GB, the battery is of 2,915mAh, and it comes equipped with a rear camera of 12MP as well as a front camera of 8MP plus 8MP.
This is the device of choice for people who dislike the smartphone notch. They can get a great smartphone with an outstanding camera without it. The Pixel 3 is presented in a smaller package, and it's much more affordable than any of the options on the list. The design of the Pixel 3 is not something that will bring a lot of attention, but the powerful specs certainly make up for it.
3. The OnePlus 6T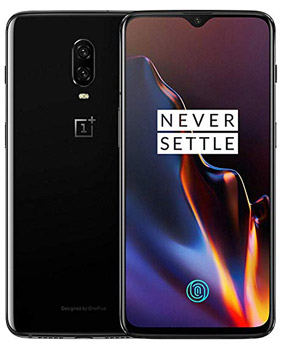 With a release date of November 2018, this smartphone weights 185g and measures 157 x 75 x 8mm. It runs Android 9 without problems, and it has a screen size of 6.40 inches with a resolution of 1080 x 2340. The CPU inside the device is a Snapdragon 845 running on a memory RAM of 8GB. The inner storage capacity can be of 128GB or 256GB. The battery is of 3,700mAh with a rear camera of 20MP plus 16MP and a front camera of 16MP
The new flagship smartphone model from OnePlus is out there to take the head of many competitors such as Apple and Samsung. The brand is going all-out with the 6.40-inch display that shows no signs of a bezel, a small notch, and a fingerprint sensor that is built on the display. The cameras on OnePlus new models have also improved to make them close in quality to best smartphone cameras available on the market.